ThingsLog will take part in DISTRIBUTECH International 28 – 30 January 2020 – Henry B. Gonzalez Convention Center, San Antonio, USA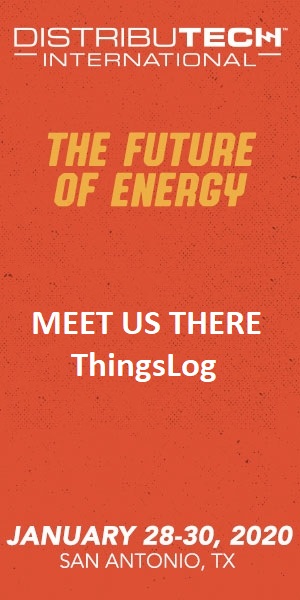 DISTRIBUTECH is the world leading annual transmission and distribution event. It will bring together key industries and experts for 3 days.
During the exhibition will be presented the technologies used to move electricity from the power plant through the transmission and distribution systems to the meter and inside the home.
The conference and exhibition offer information, products and services related to electricity delivery automation and control systems, energy efficiency, demand response, renewable energy integration, advanced metering, T&D system operation and reliability, communications technologies, smart city, cyber security, water utility technology and more.
Key conference topics are: Power distribution, Smart City, Renewable Energy, Energy Efficienty, smart meter & smart grids, building the connected supply chain, process automation, and more.
ThingsLog will show its low power multi-channel data loggers with various radio technologies – GSM, NB-IoT and LoRa and a complete solution for monitoring and alarming of water, gas or electricity consumption.
Arrange a meeting
---